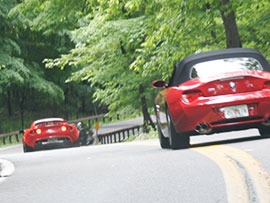 Join us on a guided drive of a selection of our fantastic drivers' cars! Spend time in the driver's seat of each, getting to know their unique driving dynamics and handling characteristics, and enjoy some of the best scenic views and twisty roads that the greater New York City region has to offer.
It's up to you when you want to schedule your event; it's an affordable and fun way to enjoy our cars. Makes a great gift! More...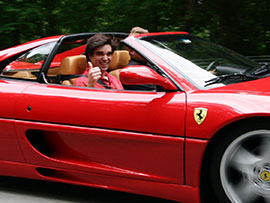 Want the thrill of a ride in some of our exhilarating sports cars, but can't do the driving yourself? No problem—sign up for the PRI Joy Ride! Select a lineup of our vehicles and we'll take you on a tour of some of New York's excellent challenging roads, where you'll get to experience the best of our performance machines as driven by our professional staff.
An ideal choice for kids, international visitors, or car lovers of all kinds for whom driving isn't an option. Contact us and let us give you a day to remember! More...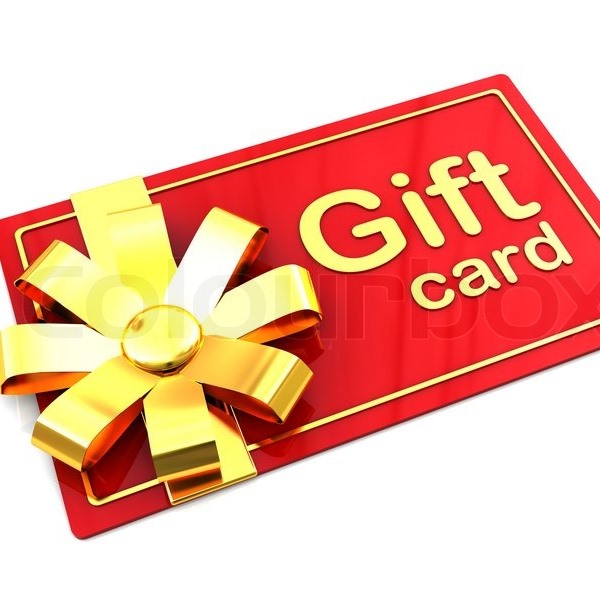 It's the perfect way to show that special someone in your life that you know just what they want. A PRI gift certificate gives the recipient the ability to cash in on any of our rentals or services, at the date of their choosing.
It's a great way to keep things a surprise, without having to let the cat out of the bag by planning for a certain date or asking revealing questions about which of our cars they'd most like to spend the day in! More...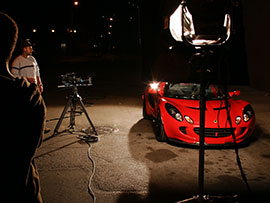 Film, Video, & Photo Services
Looking for a particular photogenic vehicle to play a role for your production? We can help!
PRI has the in-house expertise not only to provide a perfectly prepped car or motorcycle for your production, but also to handle all the logistics that make production such a challenge. Contact us for a quote from our professionally trained and experienced staff.